Our Story
Jupiter Scuba Diving operates out of the Castaway Marina, and docks in front of Square Grouper Tiki Bar. We proudly boast the closest dive boat to the Jupiter Inlet. Our vessel "Kyalami" which translates "My Home" in Zulu, will make you feel like a pampered guest giving you the intimate personal diving experience Kyalami Charters has become known for. The Kyalami comfortably seats 20 divers, and is carefully set up with every detail in mind. In addition to being the closest, she is also one of the fastest dive boat in the area giving you less time above water and more time below!
Our Mission
Jupiter Scuba Diving offers competitive Tank & Equipment Rentals as well as Diver Training at competitive pricing. We are also a completely independent operation, opening the door for ALL shops, clubs and dive groups to utilize our awesome boat and great customer service for any and all of your needs. Our slogan sums it up: Diving is FUN. Expect MORE. At Jupiter Scuba Diving / Kyalami Charters we aim to connect the dots and treat you to the ultimate Diving Experience from the moment you book until long after you return to the dock.
About Diving In Jupiter
Some great benefits of Jupiter Scuba Diving are the warm water and ambient air temperatures year round. No matter when you find the time to take those vacation days, chances are we will have great conditions waiting for you here! Summer water temperatures in the low 80's and Winter water temperatures rarely dipping below the low 70's!
Our Atmosphere
Jupiter Scuba Diving on board the Kyalami offers a World Class experience. We set the atmosphere with great music and friends. We are always fully stocked with refreshing beverages and snacks to keep you fueled up for your under water adventures.
We've been captaining these local waters for years and as a result know how to handle any surf. We can get you to our world class dives sites in under 30 minutes and without the bumpy ride most boaters are used to (Thanks to our experience and large vessel). Your comfort is everything!
Our Customer Service
How does car to dock service sound to you? Are your arms feeling a little tired from hauling all of that heavy scuba gear? We have a solution for you and it starts and ends with taking care of our customers every step of the way. From helping you with your gear as soon as you step out of your vehicle, to making sure your ascent up the dive ladder is as easy as getting out of bed in the morning (How about even EASIER than getting out of bed in the morning!). At Jupiter Scuba Diving we believe in YOU the customer, let us do the work while you soak up all of the AWESOME that diving in Jupiter has to offer!
our safety
We run one of--if not the safest operations in all of Florida. We are fully equipped with the most up to date safety gear including full Oxygen support and AED.
Rather be topside?
Check out Jupiter Water Tours and enjoy an island cruise "Jupiter Style" with a relaxing tour of the intracoastal waterway on the Sexy Red Boat!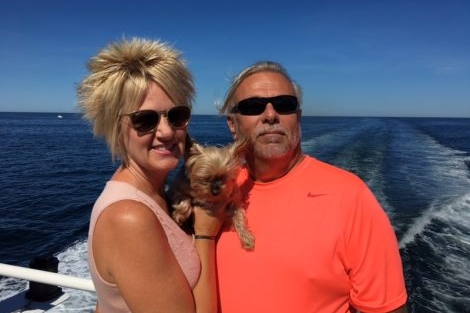 OWNERS
Rick and Shari have been married for 35 years. They are the proud parents of five girls, two boys, seven grandchildren, and a little Yorkie named Bridgette. Rick currently is the Executive Pastor at Mosaic Church in Oklahoma City.
Prior to Rick and Shari becoming the owners of Kyalami Charters Inc, Rick was a longtime customer of Capt SL8R and dove frequently on board the Kyalami. Rick is proud of being a worldwide diver, rock climber, ice climber and mountaineer. He is a conservationist and the Founder/Former CEO of US Security Inc. At peak sales US Security was the largest privately held electronic security company in the United States. In addition, Rick is a Managing Partner of Primo Properties and Managing Partner of SKR Properties.
DIVE INSTRUCTOR
Anne (pronounced AH-NA) moved to Florida after living in the U.S. Virgin Islands where she and her husband started and ran a small and personalized dive operation for over 12 years.
She was born and raised a dutch girl from Utrecht (the Netherlands), was certified in Curacao in '98, did her advanced course in the Canary islands, followed by more than a bunch of diving in Europe and the Red Sea. It was there she developed a great passion for the ocean and it's wildlife. Anne loves to share her passions by inspiring and education through writing and videos. Also a USCG licensed Captain and PADI Instructor, Anne is a perfect fit to the Jupiter Water Tour family. She is the anchor and cornerstone to Captain Steve and the Kyalami Team.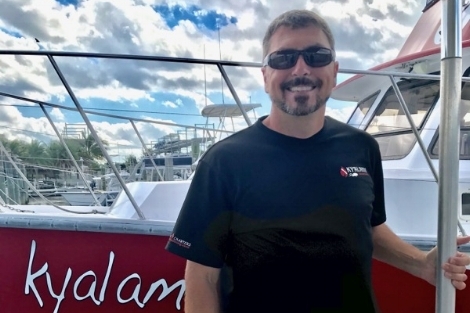 DIVE INSTRUCTOR
Joe Smith is a Florida native, born and raised in Tampa. And yes, that's his real name… He is a 20 year Veteran of the US Army retiring back home to Florida in 2011. He has been living and working in the dive industry in West Palm Beach/Jupiter area for nearly two years and enjoys being part of the community.
Joe has a true appreciation for nature and the preservation of the beauty Jupiter, giving his time to beach cleanups and lending his talents to events like the Palm Beach Dive Association Fundraiser as the MC for the event.
In addition to being a dive master and PADI instructor, Joe is also the voice of Jupiter Water Tours.
Janine Ferguson Chouiniere
DIVE MASTER
As a West Palm Beach native, Janine began enjoying the beauty and thrill of the local waterways at a young age. She now works on the Kyalami as a dive guide and deck hand, and also has her captain's license. With her "native" knowledge of this area, she is a perfect fit as tour guide for Jupiter Water Tours. If not at work on the Sexy Red Boat, she will often get her water fix by kayak. She is especially fond of manatee sightings, gators, and river otters, and still gets excited by the magical view of the Jupiter Lighthouse.
CAPTAIN OF THE KYALAMI
Captain Steve Medford was born and raised in West Texas and is of the US Navy, serving from 1982 to 1986 as an Aircrew Ordnanceman onboard the P-3 Orion Anti-Submarine Aircraft. Having been raised as a kid on lakes and rivers with boats and water skiing as well as sailing adventures and regattas as a young adult, it was a natural progression to become Open Water certified. After certification he moved to St. Croix, USVI for a 'working vacation' at N2 the Blue Diving Adventures that lasted for 9 years. This 'working vacation' allowed him to earn his Captain license along with a sailing endorsement, his PADI Divemaster certification and met his Love Tamara.
After 9 years in paradise as a dive boat captain, sunset sailing adventures captain and a little commercial maritime work they decided it was time to come back to the mainland and get closer to family. Great timing made a great opportunity to join the Kyalami Charters family. They are extremely happy to be in Jupiter, Florida and are very proud to be a part of the Kyalami Charters family.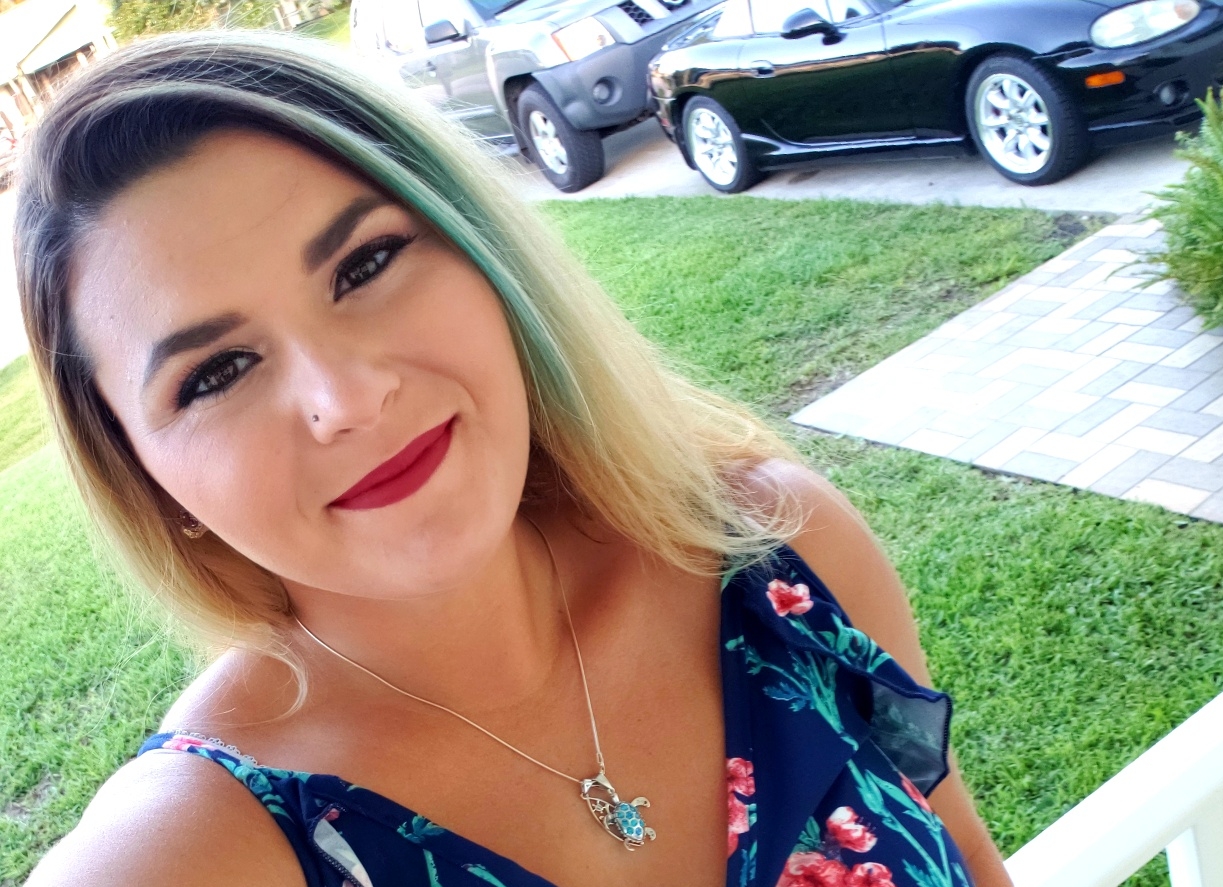 DIVE MASTER

Emily is a Florida native and was practically born in the water. Ever since she was little she remembers growing up in the water—whether it was snorkeling, surfing, paddle boarding, or fishing. About 3 years ago, she had an amazing opportunity to do discover scuba diving while on vacation in St Thomas where she fell deeper in love with the ocean and decided to get fully certified upon returning home. As the itch to learn more about scuba diving grew, she decided to become a divemaster. While at college in Tampa at the University of South Florida she volunteered as a dive master at both the Florida aquarium and the Clearwater Marine Aquarium where she cleaned the animals environments and informed guests on Ocean conservation. She recently graduated from USF with a degree in Biomedical sciences and decided to move back to her hometown Fort Pierce, Florida while applying to Physician Assistant programs. In the mean time she was looking for a job and decided to call Jupiter Scuba Diving and see if they had job openings—and thats how she found her diving family!
CAPTAIN / MECHANIC
Captain Tim has been with the Kyalami team for over two years. Previously, Tim had Captained commercial dive boats in the West Palm and Jupiter areas for 23 years. Captain Tim is a PADI certified Divemaster and a USCG veteran. When not on the helm of Kyalami or in the engine room keeping her running smoothly, Tim enjoys spearfishing and lobstering or diving with his favorite dive buddy his wife Janice.
Check out Jupiter's amazing dive sites!